Leading FRP Fiberglass Supplier in Malaysia
FRP TRADING creates exceptional Fiberglass Reinforced Plastics (FRP) products, including custom and commercial orders.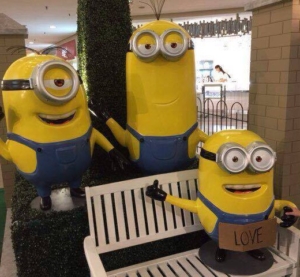 Welcome to FRP Trading. We are the leading fiberglass manufacturer in Malaysia. You can trust us for supplying high quality FRP products, customize for any projects or requirements.
We were established and incorporated in Malaysia in January 2003 making us one of the most experienced fiberglass industries within the region.
We specialize in water slide and water theme park, custom made furniture, custom made sculpture, bus accessories and roof top air conditioner, chrome spray paint, swimming pool accessories and any other fiberglass products.
Your satisfaction is our top priority list. We deliver high-quality products but at very pocket-friendly prices, value for your investment. Our staff is also highly talented in their undertakings. We are flexible enough to adopt any design that our client is looking for.
At FRP trading, you will also meet a listening team. We will not send the finished product your way unless you are fully satisfied. We are always available and you can contact us for any fiberglass inquiries.
FIBERGLASS WATER SLIDES AND THEME PARK COMPONENTS
FIBERGLASS CUSTOM MADE SCULPTURE
We strive to provide our customers with excellent quality work and pay specific attention to detail.
Custom Made Commercial Furnitures
frptradi